Seconds after getting eyelash extensions, Megan lost her sight for two hours.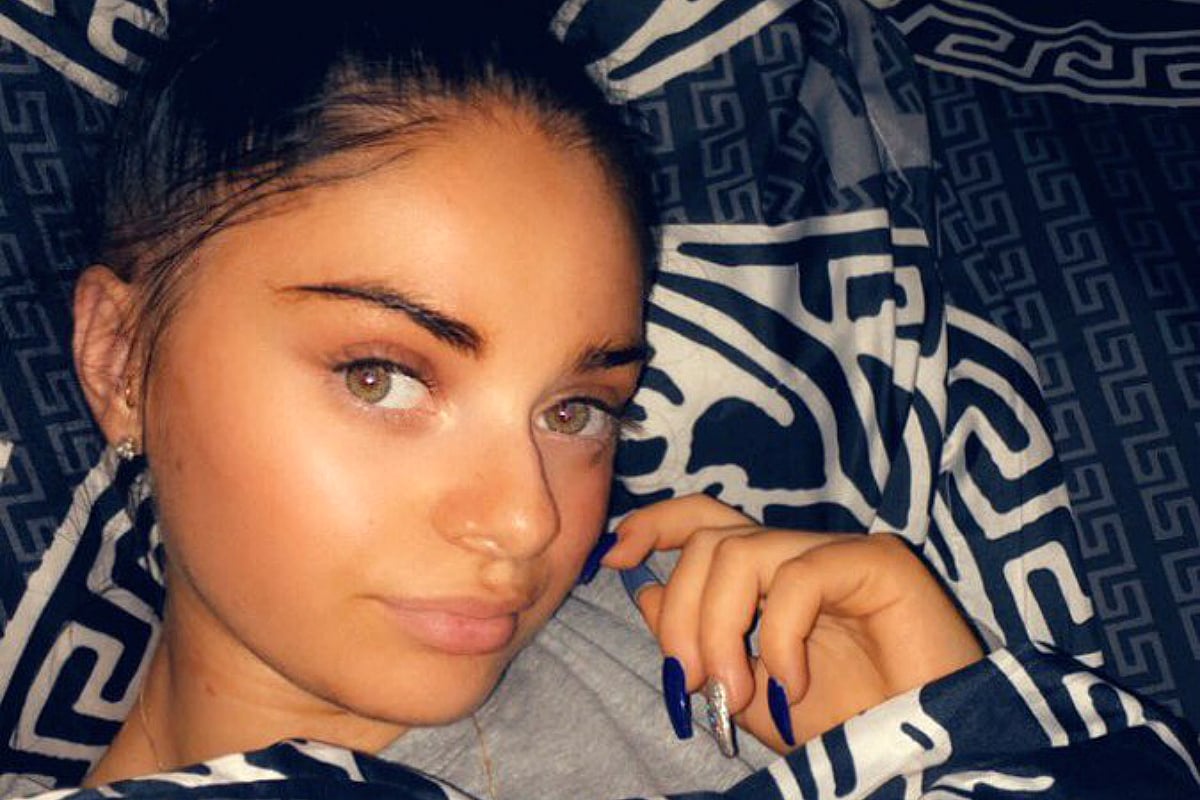 Megan Rixson isn't an eyelash extension novice.
From the images on her Twitter account, getting a full set of lash extensions is a part of the 20-year-old's beauty routine. So when the UK student decided to book her eyelash extension appointment at a new (to her) salon instead of her regular place earlier this month, she wasn't worried.
Unfortunately, she should have been.
Within seconds of having the first of hundreds of single synthetic lashes applied to her lash line, Rixson said her eye began to sting.
"Girls be very very careful where you get your eyelashes done!! I got my individuals done today somewhere new and it turns out they used nail glue on my lashes. I genuinely lost my sight for 2 hours," she captioned a video of herself post-treatment on Twitter.
"Thankfully the swelling has gone down, but there [sic] still very sore. Be careful."
"When she was doing the first one my eyes were stinging lots. But she said, don't worry, it's normal, and told me to hold my eye open," Rixson told Buzzfeed News last week.
"It was burning so much my eyes were naturally closing, but she kept telling me to hold them open. After she was done, I sat up on the bed and couldn't open them. I said, this isn't normal, but she kept saying it was."
Thankfully, she said her vision is returning to normal, but both eyes are "still very sensitive".
Rixson's eyelash extension experience isn't uncommon.
According to Lady Lash director Charlotte Creasey, their NSW salons see at least one client a week in need of help due to botched eyelash extensions.
"We do fix a lot that have gone wrong… we used to see them a lot more frequently, but at least once a week someone will come in and we'll have to remove the lashes," Creasy told Mamamia.
"The main thing that goes wrong with lash extensions is when the lashes aren't separated properly and are applied with a lot of glue – sometimes directly onto the lid – or by using a quick method. They basically become like a concreted band across the eyelid and the lashes underneath become very damaged, red, irritated, and you can get eye infections because the [lash] follicles are blocked."
Medically speaking, ophthalmologist and Head of Eye Innovation at The University of Sydney's Save Sight Institute Professor Stephanie Watson has seen many cases of patients presenting with corneal damage or eye infections after having eye lash extensions applied.
"There's things that can happen when they're applied, and also once they're there. When [the lashes] are applied, they're stuck on with a form of glue and that glue can cause irritation if it gets into the eye, and it can also cause ulcers on the cornea," Professor Watson told Mamamia.
"The cornea is the eye's window. If that happens, it's very painful as the cornea has 300 times more sensation than skin. You'd only have to open their eye at the wrong time for the glue to reach the cornea – the glue is applied at the base of the eyelashes, so you're only talking a couple of millimetres between the base of the eyelashes and the cornea."
Source:Mamamia.com.au